The 15:17 to Paris
(PG-13)
Rated for bloody images, violence, some suggestive material, drug references and language

Anthony Sadler, Alek Skarlatos
-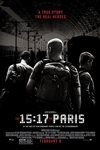 In the early evening of August 21, 2015, the world watched in stunned silence as the media reported a thwarted terrorist attack on Thalys train #9364 bound for Paris, an attempt prevented by three courageous young Americans traveling through Europe. The film follows the course of the friends' lives, from the struggles of childhood through finding their footing in life, to the series of unlikely events leading up to the attack. Throughout the harrowing ordeal, their friendship never wavers, making it their greatest weapon and allowing them to save the lives of the more than 500 passengers on board.
Official Site
Trailer
---
Tomb Raider
()
Alicia Vikander, Dominic West
-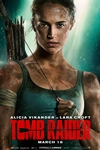 Lara Croft is the fiercely independent daughter of an eccentric adventurer who vanished when she was scarcely a teen. Now a young woman of 21 without any real focus or purpose, Lara navigates the chaotic streets of trendy East London as a bike courier. Determined to forge her own path, she refuses to take the reins of her father's global empire just as staunchly as she rejects the idea that he's truly gone. Going explicitly against his final wishes, she leaves everything behind in search of her dad's last-known destination: a fabled tomb on a mythical island that might be somewhere off the coast of Japan. Suddenly, the stakes couldn't be higher for Lara must learn to push herself beyond her limits as she journeys into the unknown.
Official Site
Trailer
---
Sherlock Gnomes
()
James McAvoy, Emily Blunt
-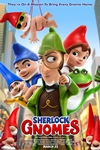 After a string of garden gnome disappearances in London, Gnomeo & Juliet look to legendary detective Sherlock Gnomes to solve the case of their missing friends and family.
Official Site
Trailer
---
Avengers: Infinity War
(NR)
Robert Downey Jr., Chris Evans
-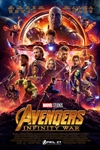 An unprecedented cinematic journey ten years in the making and spanning the entire Marvel Cinematic Universe, Marvel Studios' "Avengers: Infinity War" brings to the screen the ultimate, deadliest showdown of all time. The Avengers and their Super Hero allies must be willing to sacrifice all in an attempt to defeat the powerful Thanos before his blitz of devastation and ruin puts an end to the universe.
Official Site
Trailer
---
Ocean's 8
()
Sarah Paulson, Helena Bonham Carter
-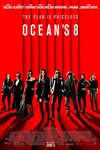 Debbie Ocean gathers a crew to attempt an impossible heist at New York City's yearly Met Gala.
Official Site
Trailer
---
The Incredibles 2
()
Craig T. Nelson, Holly Hunter
-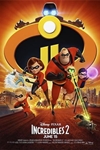 Everyone's favorite family of superheroes is back in Incredibles 2 but this time Helen (voice of Holly Hunter) is in the spotlight, leaving Bob (voice of Craig T. Nelson) at home with Violet (voice of Sarah Vowell) and Dash (voice of Huck Milner) to navigate the day-to-day heroics of normal life. It's a tough transistion for everyone, made tougher by the fact that the family is still unaware of baby Jack-Jack's emerging superpowers. When a new villain hatches a brilliant and dangerous plot, the family and Frozone (voice of Samuel L. Jackson) must find a way to work together again which is easier said than done, even when they're all Incredible.
Official Site
Trailer
---