Sully
(PG-13)
Rated for some peril and brief strong language

Tom Hanks, Laura Linney
-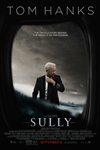 On January 15, 2009, the world witnessed the "Miracle on the Hudson" when Captain "Sully" Sullenberger glided his disabled plane onto the frigid waters of the Hudson River, saving the lives of all 155 aboard. However, even as Sully was being heralded by the public and the media for his unprecedented feat of aviation skill, an investigation was unfolding that threatened to destroy his reputation and his career.
Official Site
Trailer
---
Trolls
()
Justin Timberlake, Anna Kendrick
-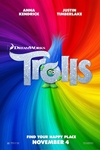 Poppy, the optimistic leader of the Trolls, and her polar opposite, Branch must embark on an adventure that takes them far beyond the only world they've ever known.
Official Site
Trailer
---
Moana
(NR)
Auli'i Cravalho, Dwayne Johnson
-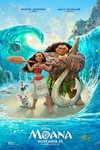 A sweeping, CG-animated adventure about a spirited teenager who sails out on a daring mission to prove herself a master wayfinder and fulfill her ancestors' unfinished quest. During her journey, Moana meets the once-mighty demi-god Maui, and together, they traverse the open ocean on an action-packed voyage, encountering enormous fiery creatures and impossible odds.
Official Site
Trailer
---
Rogue One: A Star Wars Story
()
Felicity Jones, Diego Luna
-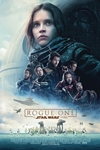 From Lucasfilm comes the first of the Star Wars standalone films, "Rogue One: A Star Wars Story," an all-new epic adventure. In a time of conflict, a group of unlikely heroes band together on a mission to steal the plans to the Death Star, the Empire's ultimate weapon of destruction. This key event in the Star Wars timeline brings together ordinary people who choose to do extraordinary things, and in doing so, become part of something greater than themselves.
Official Site
Trailer
---