Same Kind of Different as Me
(PG-13)
Rated for thematic elements including some violence and language

Renée Zellweger, Djimon Hounsou
- 1 hr. 59 mins.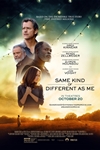 "SAME KIND OF DIFFERENT AS ME" is the story of an international art dealer Ron Hall who must befriend a dangerous homeless man in order to save his struggling marriage to his wife, a woman whose dreams will lead all three of them on the most remarkable journey of their lives. Voight plays Hall's father, with whom he reconciles thanks to the revelations of his new life.
Official Site
Trailer
---
Thor: Ragnarok
(PG-13)
Rated for intense sequences of sci-fi violence and action, and brief suggestive material

Chris Hemsworth, Tom Hiddleston
- 2 hr. 10 mins.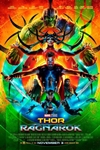 In Marvel Studios' Thor: Ragnarok, Thor is imprisoned on the other side of the universe without his mighty hammer and finds himself in a race against time to get back to Asgard to stop Ragnarok, the destruction of his homeworld and the end of Asgardian civilization at the hands of an all-powerful new threat, the ruthless Hela. But first he must survive a deadly gladiatorial contest that pits him against his former ally and fellow Avenger, the Incredible Hulk!
Official Site
Trailer
---
Justice League
(PG-13)
Rated for sequences of sci-fi violence and action

Ben Affleck, Amy Adams
-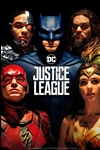 Fueled by his restored faith in humanity and inspired by Superman's selfless act, Bruce Wayne enlists the help of his newfound ally, Diana Prince, to face an even greater enemy. Together, Batman and Wonder Woman work quickly to find and recruit a team of metahumans to stand against this newly awakened threat. But despite the formation of this unprecedented league of heroes Batman, Wonder Woman, Aquaman, Cyborg and The Flash - it may already be too late to save the planet from an assault of catastrophic proportions.
Official Site
Trailer
---
Coco
(PG)
Rated for thematic elements

Gael García Bernal, Anthony Gonzalez
-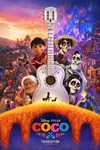 Despite his family's baffling generations-old ban on music, Miguel (voice of newcomer Anthony Gonzalez) dreams of becoming an accomplished musician like his idol, Ernesto de la Cruz (voice of Benjamin Bratt). Desperate to prove his talent, Miguel finds himself in the stunning and colorful Land of the Dead following a mysterious chain of events. Along the way, he meets charming trickster Hector (voice of Gael García Bernal), and together, they set off on an extraordinary journey to unlock the real story behind Miguel's family history.
Official Site
Trailer
---
Star Wars: The Last Jedi
()
Daisy Ridley, John Boyega
-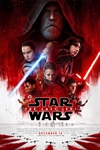 In Lucasfilm's Star Wars: The Last Jedi, the Skywalker saga continues as the heroes of The Force Awakens join the galactic legends in an epic adventure that unlocks age-old mysteries of the Force and shocking revelations of the past.
Official Site
Trailer
---