Captain Underpants: The First Epic Movie
(PG)
Rated for mild rude humor throughout

Kevin Hart, Ed Helms
-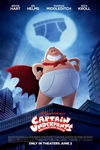 This raucously subversive comedy for the entire family tells the story of two overly imaginative pranksters named George and Harold, who hypnotize their principal into thinking he's a ridiculously enthusiastic, incredibly dimwitted superhero named Captain Underpants.
Official Site
Trailer
---
Wonder Woman
(PG-13)
Rated for sequences of violence and action, and some suggestive content

Gal Gadot, Chris Pine
- 2 hr. 21 mins.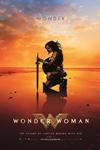 Before she was Wonder Woman, she was Diana, princess of the Amazons, trained to be an unconquerable warrior. Raised on a sheltered island paradise, when an American pilot crashes on their shores and tells of a massive conflict raging in the outside world, Diana leaves her home, convinced she can stop the threat. Fighting alongside man in a war to end all wars, Diana will discover her full powers...and her true destiny.
Official Site
Trailer
---
Cars 3
(G)
Armie Hammer, Nathan Fillion
-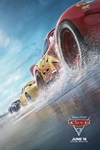 Lightning McQueen sets out to prove to a new generation of racers that he's still the best race car in the world.
Official Site
Trailer
---
Transformers: The Last Knight
()
Mark Wahlberg, Josh Duhamel
-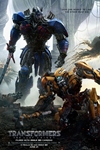 The Last Knight shatters the core myths of the Transformers franchise, and redefines what it means to be a hero. Humans and Transformers are at war, Optimus Prime is gone. The key to saving our future lies buried in the secrets of the past, in the hidden history of Transformers on Earth. Saving our world falls upon the shoulders of an unlikely alliance: Cade Yeager (Mark Wahlberg); Bumblebee; an English Lord (Sir Anthony Hopkins); and an Oxford Professor (Laura Haddock).There comes a moment in everyone's life when we are called upon to make a difference. In Transformers: The Last Knight, the hunted will become heroes. Heroes will become villains. Only one world will survive: theirs, or ours.
Official Site
Trailer
---
Despicable Me 3
(PG)
Rated for action and rude humor

Kristen Wiig, Trey Parker
-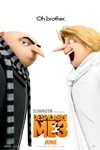 The team who brought you Despicable Me, Despicable Me 2 and Minions, returns to continue the adventures of Gru, Lucy, their adorable daughters - Margo, Edith and Agnes - and the Minions. Villain Balthazar Bratt is a former child star who's grown up to become obsessed with the character he played in the '80s, and proves to be Gru's most formidable nemesis to date.
Official Site
Trailer
---
Spider-Man: Homecoming
()
Tom Holland, Michael Keaton
-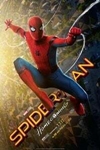 A young Peter Parker/Spider-Man begins to navigate his newfound identity as the web-slinging super hero. Thrilled by his experience with the Avengers, Peter returns home, where he lives with his Aunt May, under the watchful eye of his new mentor Tony Stark. Peter tries to fall back into his normal daily routine - distracted by thoughts of proving himself to be more than just your friendly neighborhood Spider-Man - but when the Vulture emerges as a new villain, everything that Peter holds most important will be threatened.
Official Site
Trailer
---
War for the Planet of the Apes
()
Andy Serkis, Woody Harrelson
-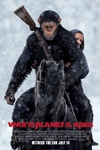 In War for the Planet of the Apes, the third chapter of the critically acclaimed blockbuster franchise, Caesar and his apes are forced into a deadly conflict with an army of humans led by a ruthless Colonel. After the apes suffer unimaginable losses, Caesar wrestles with his darker instincts and begins his own mythic quest to avenge his kind. As the journey finally brings them face to face, Caesar and the Colonel are pitted against each other in an epic battle that will determine the fate of both their species and the future of the planet.
Official Site
Trailer
---
Dunkirk
(PG-13)
Rated for intense war experience and some language

Tom Hardy, Mark Rylance
-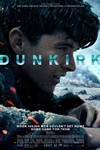 In May 1940, Germany advanced into France, trapping Allied troops on the beaches of Dunkirk. Under air and ground cover from British and French forces, troops were slowly and methodically evacuated from the beach using every serviceable naval and civilian vessel that could be found. At the end of this heroic mission, 330,000 French, British, Belgian and Dutch soldiers were safely evacuated.
Official Site
Trailer
---