After Everything
()
Jeremy Allen White, Maika Monroe
- 1 hr. 35 mins.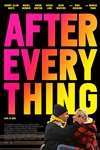 When Elliot meets the sensible Mia and receives a damning diagnosis all in the same week, his world is turned completely upside down. But as their love blossoms amidst the chaos of his treatment, they discover that Elliot's illness is not the real test of their relationship - it's everything else.
Official Site
Trailer
---
First Man
(PG-13)
Rated for some thematic content involving peril, and brief strong language

Ryan Gosling, Claire Foy
- 2 hr. 18 mins.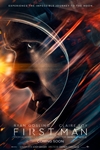 The riveting story of NASA's mission to land a man on the moon, focusing on Neil Armstrong and the years 1961-1969. A visceral, first-person account, based on the book by James R. Hansen, the movie will explore the sacrifices and the cost on Armstrong and on the nation of one of the most dangerous missions in history.
Official Site
Trailer
---
A Star is Born
(R)
Rated for language throughout, some sexuality/nudity and substance abuse

Lady Gaga, Bradley Cooper
- 2 hr. 15 mins.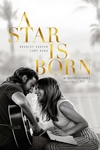 Ally has just about given up on her dream to make it big as a singer, until Jack coaxes her into the spotlight.
Official Site
Trailer
---
Smallfoot
(PG)
Rated for some action, rude humor, and thematic elements

Channing Tatum, James Corden
- 1 hr. 38 mins.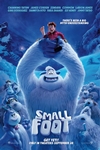 An animated adventure for all ages, with original music and an all-star cast, Smallfoot turns the Bigfoot legend upside down when a bright young Yeti finds something he thought didn't exist - a human.
Official Site
Trailer
---