The Hitman's Bodyguard
(R)
Rated for strong violence and language throughout

Ryan Reynolds, Samuel L. Jackson
- 1 hr. 58 mins.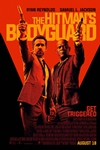 The world's top protection agent gets a new client: a hit man who came in from the cold. They've been on the opposite ends of a bullet for years. Now they must team up and have only 24 hours to get to The Hague to bring down a murderous dictator.
Official Site
Trailer
---
Logan Lucky
(PG-13)
Rated for language and some crude comments

Channing Tatum, Adam Driver
- 1 hr. 59 mins.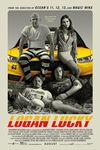 Trying to reverse a family curse, brothers Jimmy (Channing Tatum) and Clyde Logan (Adam Driver) set out to execute an elaborate robbery during the legendary Coca-Cola 600 race at the Charlotte Motor Speedway.
Official Site
Trailer
---
The Glass Castle
(PG-13)
Brie Larson, Iain Armitage
- 2 hr. 7 mins.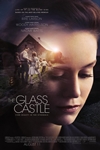 Based on one of the longest-running New York Times bestsellers, THE GLASS CASTLE tells the story of Jeannette Walls' unconventional upbringing at the hands of her deeply dysfunctional and uniquely vibrant parents, and her journey towards acceptance and fulfillment.
Official Site
Trailer
---
The Nut Job 2: Nutty By Nature
(PG)
Rated for action and some rude humor

Will Arnett, Brendan Fraser
- 1 hr. 26 mins.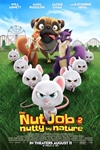 Surly Squirrel (Will Arnett) and the gang are back. We are once again in Oakton where the evil mayor has decided to bulldoze Liberty Park and build a dangerous amusement park in its place. Surly and his ragtag group of animal friends band together to save their home, defeat the mayor, and take back the park.
Official Site
Trailer
---
Finally Found Someone
()
Sarah Geronimo, John Lloyd Cruz
- 2 hr. 5 mins.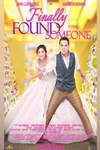 "Finally Found Someone" tells the story of April (Sarah Geronimo), a heartbroken girl whose groom left on their wedding day, and Raffy (John Lloyd Cruz), a PR expert tasked to make her happy again.
Official Site
Trailer
---