Penguins of Madagascar
(PG)
Rated for mild action and some rude humor

Tom McGrath, Chris Miller
- 1 hr. 32 mins.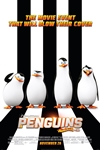 Skipper, Kowalski, Rico and Private now must join forces with the chic spy organization, the North Wind, led by Agent Classified to stop the villainous Dr. Octavius Brine from taking over the world.
Official Site
Trailer
---
The Hunger Games: Mockingjay - Part 1
(PG-13)
Rated for intense sequences of violence and action, some disturbing images and thematic material

Jennifer Lawrence, Josh Hutcherson
- 2 hr. 3 mins.
Katniss Everdeen is in District 13, after she literally shatters the games forever. Under the leadership of President Coin and the advice of her trusted friends, Katniss spreads her wings as she fights to save Peeta and a nation moved by her courage.
Official Site
Trailer
---
Big Hero 6
(PG)
Rated for action and peril, some rude humor, and thematic elements

Ryan Potter, Scott Adsit
- 1 hr. 45 mins.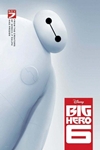 An action comedy adventure about brilliant robotics prodigy Hiro Hamada, who finds himself in the grips of a criminal plot that threatens to destroy the fast-paced, high-tech city of San Fransokyo.
Official Site
Trailer
---
Birdman
(R)
Rated for language throughout, some sexual content and brief violence

Michael Keaton, Zach Galifianakis
- 1 hr. 59 mins.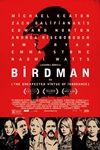 This is a black comedy that tells the story of an actor - famous for portraying an iconic superhero - as he struggles to mount a Broadway play. In the days leading up to opening night, he battles his ego and attempts to recover his family, his career, and himself
Official Site
Trailer
---