A Walk in the Woods
(R)
Rated for language and some sexual references

Robert Redford, Nick Nolte
- 1 hr. 44 mins.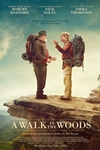 This road trip comedy is about an aging travel writer who decides to hike the 2000-mile Appalachian Trail, accompanied by a long estranged high school buddy he's been avoiding for years.
Official Site
Trailer
---
No Escape
(R)
Rated for strong violence throughout, and for language

Lake Bell, Pierce Brosnan
- 1 hr. 43 mins.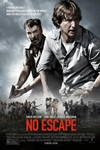 An American businessman and his family settle into their new home in Southeast Asia. Suddenly finding themselves in the middle of a violent political uprising, they must frantically look for a safe escape as rebels mercilessly attack the city.
Official Site
Trailer
---
The Love Affair
(NR)
Bea Alonzo, Dawn Zulueta
- 2 hr. 6 mins.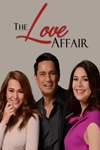 This film revolves around the intertwining stories of Vince, Tricia, and Adie, who will find themselves at the "crossroads" of their lives. Will they find their happiness?
Official Site
Trailer
---
Ricki and the Flash
(PG-13)
Rated for thematic material, brief drug content, sexuality and language

Meryl Streep, Kevin Kline
- 1 hr. 42 mins.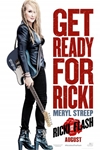 Ricki, a guitar heroine who gave up everything for rock-and-roll stardom, but is now returning home to make things right with her family.
Official Site
Trailer
---
Inside Out
(PG)
Rated for mild thematic elements and some action

Amy Poehler, Mindy Kaling
- 1 hr. 42 mins.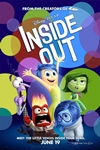 Growing up can be a bumpy road, and it's no exception for Riley. Like all of us, Riley is guided by her emotions - Joy, Fear, Anger, Disgust and Sadness. The emotions live in Headquarters, the control center inside Riley's mind, and help advise her through everyday life.
Official Site
Trailer
---