Paul Blart: Mall Cop 2
(PG)
Rated for some violence

Kevin James, Raini Rodriguez
- 1 hr. 34 mins.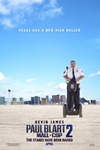 After six years of keeping our malls safe, Paul Blart has earned a well-deserved vacation. He heads to Vegas with his teenage daughter before she heads off to college. But safety never takes a holiday and when duty calls, Blart answers.
Official Site
Trailer
---
The Longest Ride
(PG-13)
Rated for some sexuality, partial nudity, and some war and sports action

Scott Eastwood, Britt Robertson
- 2 hr. 19 mins.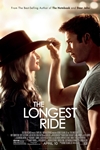 This drama centers on the star-crossed love affair between Luke, a former champion bull rider looking to make a comeback, and Sophia, a college student who is about to embark upon her dream job in New York City's art world.
Official Site
Trailer
---
Woman in Gold
(PG-13)
Rated for some thematic elements and brief strong language

Helen Mirren, Ryan Reynolds
- 1 hr. 50 mins.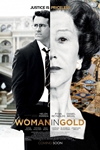 Sixty years after she fled Vienna during World War II, an elderly Jewish woman, Maria Altmann, starts her journey to retrieve family possessions seized by the Nazis, among them Klimt's famous painting 'The Lady in Gold'.
Official Site
Trailer
---
You're My Boss
()
Coco Martin, Toni Gonzaga
- 2 hr. 0 mins.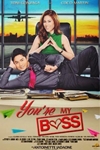 This film centers on a smart and bossy airline company executive named Georgina. When meeting with an investor who will only negotiate with her boss (who is out of town), Georgina introduces her assistant Pong as the company president. Hijinx ensues!
Official Site
Trailer
---