Faith, Hope & Love
(PG)
Rated for some thematic elements

Peta Murgatroyd, Robert Krantz
- 1 hr. 46 mins.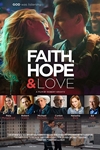 Faith, Hope & Love is about two vulnerable, lost souls who have each suffered deep losses and have their guards up, as a result. When they enter a dance contest, and become partners, they begin to discover new perspectives on life, love and faith.
Official Site
Trailer
---
Wonder Park
(PG)
Rated for some mild thematic elements and action

Jennifer Garner, Matthew Broderick
- 1 hr. 25 mins.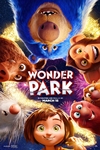 WONDER PARK tells the story of a magnificent amusement park where the imagination of a wildly creative girl named June comes alive.
Official Site
Trailer
---
Captain Marvel
(PG-13)
Rated for sequences of sci-fi violence and action, and brief suggestive language

Brie Larson, Samuel L. Jackson
- 2 hr. 4 mins.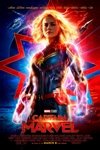 The story follows Carol Danvers as she becomes one of the universe's most powerful heroes when Earth is caught in the middle of a galactic war between two alien races.
Official Site
Trailer
---
Cliffs Of Freedom
(R)
Rated for bloody violence

Christopher Plummer, Billy Zane
- 2 hr. 17 mins.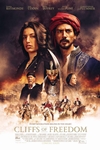 "Cliffs of Freedom" is the story of an ill-fated romance between young Greek village girl Anna Christina and a conflicted Turkish officer named Tariq during the dawn of the Greek War for Independence against the Ottoman Empire in 1821.
Official Site
Trailer
---
How to Train Your Dragon: The Hidden World
(PG)
Rated for adventure action and some mild rude humor

Jay Baruchel, America Ferrera
- 1 hr. 44 mins.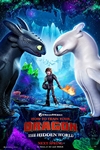 As Hiccup fulfills his dream of creating a peaceful dragon utopia, Toothless' discovery of an untamed, elusive mate draws the Night Fury away. When danger mounts at home and Hiccup's reign as village chief is tested, both dragon and rider must make decisions to save their kind.
Official Site
Trailer
---