The Book of Life
(PG)
Rated for mild action, rude humor, some thematic elements and brief scary images

Diego Luna, Channing Tatum
- 1 hr. 35 mins.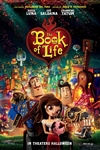 This film is a vibrant fantasy-adventure, tells the legend of Manolo, a conflicted hero and dreamer who sets off on an epic quest through magical, mythical and wondrous worlds in order to rescue his one true love and defend his village
Official Site
Trailer
---
Alexander and the Terrible, Horrible, No Good, Very Bad Day
(PG)
Rated for rude humor including some reckless behavior and language

Steve Carell, Jennifer Garner
- 1 hr. 20 mins.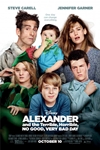 Follows the exploits of 11-year-old Alexander as he experiences the most terrible and horrible day of his young life-a day that begins with gum stuck in his hair, followed by one calamity after another.
Official Site
Trailer
---
The Judge
(R)
Rated for language including some sexual references

Vera Farmiga, Robert Downey Jr.
- 2 hr. 21 mins.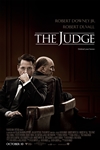 A successful lawyer returns to his hometown for his mother's funeral only to discover that his estranged father, the town's judge, is suspected of murder.
Official Site
Trailer
---
Gone Girl
(R)
Rated for a scene of bloody violence, some strong sexual content/nudity, and language

Ben Affleck, Rosamund Pike
- 2 hr. 25 mins.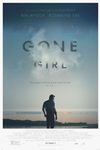 A woman mysteriously disappears on the day of her wedding anniversary. Based on the novel, "Gone Girl."
Official Site
Trailer
---