Mission: Impossible - Rogue Nation
(PG-13)
Rated for sequences of action and violence, and brief partial nudity

Tom Cruise, Jeremy Renner
- 2 hr. 11 mins.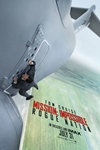 Ethan and team take on their most impossible mission yet, eradicating the Syndicate - an International rogue organization as highly skilled as they are, committed to destroying the IMF.
Official Site
Trailer
---
Paper Towns
(PG-13)
Rated for some language, drinking, sexuality and partial nudity - all involving teens

Nat Wolff, Cara Delevingne
- 1 hr. 49 mins.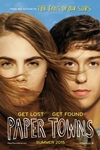 A heartfelt story based on the novel by acclaimed author John Green in which our hero Quentin and his four friends embark upon the road trip of their lives to find the missing and elusive girl next door.
Official Site
Trailer
---
Trainwreck
(R)
Rated for strong sexual content, nudity, language and some drug use

Amy Schumer, Bill Hader
- 2 hr. 2 mins.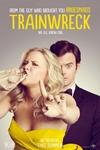 Amy lives, what she feels, is an uninhibited life free from stifling, boring romantic commitment, but in actuality she's kind of in a rut. When she finds herself starting to fall for a charming and successful sports doctor named Aaron Conners.
Official Site
Trailer
---
Minions
(PG)
Rated for action and rude humor

Sandra Bullock, Jon Hamm
- 1 hr. 31 mins.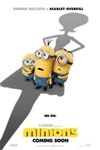 The story of Minions begins at the dawn of time. Starting as single-celled yellow organisms, Minions evolve through the ages, perpetually serving the most despicable of masters. They travel from frigid Antarctica to 1960s New York City, ending in mod London, where they must face their biggest challenge to date: saving all of Minionkind...from annihilation.
Official Site
Trailer
---