Power Rangers
(PG-13)
Rated for sequences of sci-fi violence, action and destruction, language, and for some crude humor.

Becky G, RJ Cyler
- 2 hr. 4 mins.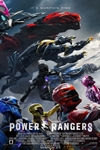 The story follows five ordinary teens who must become something extraordinary when they learn that their small town of Angel Grove - and the world - is on the verge of being obliterated by an alien threat.
Official Site
Trailer
---
Beauty and the Beast
(PG)
Rated for some action violence, peril and frightening images.

Emma Watson, Dan Stevens
- 2 hr. 19 mins.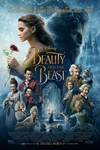 Belle, a bright, beautiful and independent young woman is taken prisoner by a beast in his castle. Despite her fears, she befriends the castle's enchanted staff and learns to look beyond the Beast's hideous exterior.
Official Site
Trailer
---
Logan
(R)
Rated for strong brutal violence and language throughout, and for brief nudity

Hugh Jackman, Patrick Stewart
- 2 hr. 21 mins.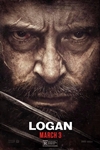 In the near future, a weary Logan cares for an ailing Professor X in a hide out on the Mexican border. But Logan's attempts to hide from the world and his legacy are up-ended when a young mutant arrives, being pursued by dark forces.
Official Site
Trailer
---
The Shack
(PG-13)
Rated for thematic material including some violence

Sam Worthington, Radha Mitchell
- 2 hr. 12 mins.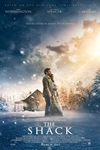 After suffering a family tragedy, Mack Phillips spirals into a deep depression causing him to question his innermost beliefs. Facing a crisis of faith, he receives a mysterious letter urging him to an abandoned shack deep in the Oregon wilderness.
Official Site
Trailer
---