Half Magic
(R)
Rated for strong sexual content, nudity, language and drug use

Heather Graham, Angela Kinsey
- 1 hr. 39 mins.
Three women use their newly formed sisterhood to fight against sexism, bad relationships and low self-esteem. Through embracing their wild adventures, they learn the secret to ultimate fulfillment.
Official Site
Trailer
---
Black Panther
(PG-13)
Rated for prolonged sequences of action violence, and a brief rude gesture

Chadwick Boseman, Lupita Nyong'o
- 2 hr. 14 mins.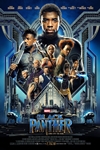 T'Challa returns home to the isolated, technologically advanced African nation of Wakanda to take his place as King. However, when an old enemy reappears on the radar, T'Challa's mettle as King and Black Panther is tested when he is drawn into a conflict that puts the entire fate of Wakanda and the world at risk.
Official Site
Trailer
---
Samson
(PG-13)
Rated for violence and battle sequences

Jackson Rathbone, Billy Zane
- 1 hr. 50 mins.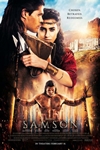 SAMSON, empowered by God with supernatural strength, endangers his destiny with impulsive decisions that lead to betrayal by a wicked prince and a beautiful temptress. When Samson calls on his God once more, he turns imprisonment and blindness into final victory.
Official Site
Trailer
---
The 15:17 to Paris
(PG-13)
Rated for bloody images, violence, some suggestive material, drug references and language

Anthony Sadler, Alek Skarlatos
- 1 hr. 34 mins.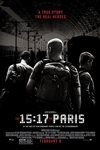 In the early evening of August 21, 2015, the world watched in stunned silence as the media reported a thwarted terrorist attack on Thalys train #9364 bound for Paris - an attempt prevented by three courageous young Americans traveling through Europe.
Official Site
Trailer
---
Peter Rabbit
(PG)
Rated for some rude humor and action

James Corden, Rose Byrne
- 1 hr. 34 mins.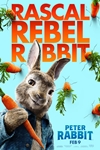 Peter's feud with Mr. McGregor escalates to greater heights than ever before as they rival for the affections of the warm-hearted animal lover who lives next door.
Official Site
Trailer
---