Coco
(PG)
Rated for thematic elements

Gael García Bernal, Anthony Gonzalez
- 1 hr. 44 mins.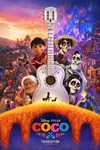 Despite his family's baffling generations-old ban on music, Miguel dreams of becoming an accomplished musician like his idol, Ernesto de la Cruz. Desperate to prove his talent, Miguel finds himself in the stunning and colorful Land of the Dead following a mysterious chain of events.
Official Site
Trailer
---
Justice League
(PG-13)
Rated for sequences of sci-fi violence and action

Ben Affleck, Amy Adams
- 1 hr. 59 mins.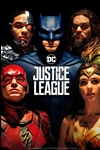 Fueled by his restored faith in humanity, Bruce Wayne enlists the help of his newfound ally, Diana Prince, to face an even greater enemy. Despite the formation of this unprecedented league of heroes - Batman, Wonder Woman, Aquaman, Cyborg and The Flash - it may already be too late.
Official Site
Trailer
---
The Star
(PG)
Rated for some thematic elements

Steven Yeun, Kelly Clarkson
- 1 hr. 25 mins.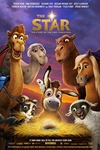 A small but brave donkey named Bo yearns for a life beyond his daily grind at the village mill. One day he finds the courage to break free, and finally goes on the adventure of his dreams.
Official Site
Trailer
---
Wonder
(PG)
Rated for thematic elements including bullying, and some mild language

Julia Roberts, Jacob Tremblay
- 1 hr. 43 mins.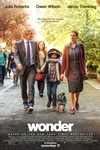 WONDER tells the inspiring and heartwarming story of August Pullman. Born with facial differences that, up until now, have prevented him from going to a mainstream school, Auggie becomes the most unlikely of heroes when he enters the local fifth grade.
Official Site
Trailer
---
Murder on the Orient Express
(PG-13)
Rated for violence and thematic elements

Kenneth Branagh, Willem Dafoe
- 1 hr. 49 mins.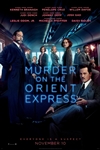 A lavish train ride through Europe quickly unfolds into one of the most thrilling mysteries ever told. Thirteen strangers stranded on a train, where everyone is a suspect. One man must race against time to solve the puzzle before the murderer strikes again.
Official Site
Trailer
---