Kingsman: The Golden Circle
(R)
Rated for sequences of strong violence, drug content, language throughout and some sexual material

Colin Firth, Julianne Moore
- 2 hr. 21 mins.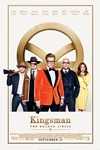 In "Kingsman: The Golden Circle," our heroes face a new challenge. When their headquarters are destroyed and the world is held hostage, their journey leads them to the discovery of an allied spy organization in the US called Statesman, dating back to the day they were both founded.
Official Site
Trailer
---
American Assassin
(R)
Rated for strong violence throughout, some torture, language and brief nudity

Dylan O'Brien, Michael Keaton
- 1 hr. 51 mins.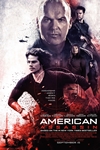 A CIA black ops recruit under the instruction of a Cold War veteran is enlisted to investigate a wave of random attacks on military and civilian targets. They discover a pattern leading them to stop a mysterious operative intent on starting a World War.
Official Site
Trailer
---
Home Again
(PG-13)
Rated for some thematic and sexual material

Reese Witherspoon, Michael Sheen
- 1 hr. 37 mins.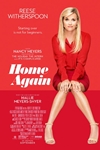 The story of a recently separated mother of two whose new life in Los Angeles is overturned when she decides to take in three young, charismatic guys who become part of her unconventional family.
Official Site
Trailer
---
It
(R)
Rated for violence/horror, bloody images, and for language

Bill Skarsgård, Jaeden Lieberher
- 2 hr. 15 mins.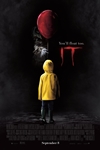 When children begin to disappear in the town of Derry, Maine, a group of young kids are faced with their biggest fears when they square off against an evil clown named Pennywise, whose history of murder and violence dates back for centuries.
Official Site
Trailer
---
The Big Sick
(R)
Rated for language including some sexual references

Holly Hunter, Zoe Kazan
- 1 hr. 59 mins.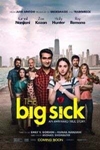 The story of Pakistan-born aspiring comedian Kumail, who connects with grad student Emily after one of his standup sets. However, what they thought would be just a one-night stand blossoms into the real thing, which complicates the life that is expected of Kumail by his traditional Muslim parents.
Official Site
Trailer
---